This is a public Topic to stay up to date with Quantexa's latest news and announcements.
🎬️ Video Series | Decision Intelligence in Action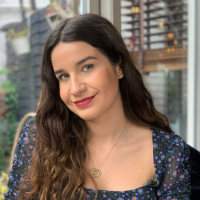 Hi everyone, 
In case you haven't heard, Quantexa recently released the final episode of Decision Intelligence in Action: Using Data at Scale.
This 5-part video series features Vishal Marria speaking with C-suite leaders from global organizations across the Banking & Financial Services and Government sectors to discuss topics including data and analytics, compliance, risk management, and digital innovation. 
Don't miss the final episode of this fireside chat series featuring Barry O'Byrne, CEO of Commercial Global Banking at HSBC. Barry and Vish discuss how, in today's volatile market, increasing regulatory challenges are reinforcing the importance of data and analytics – and how HSBC is adopting technology to remain digitally resilient.
Catch up with the series to find out what it really means to put Decision Intelligence in action and get access to the full interviews, including:
It's a wrap for now, but the next video series is on the making! Are there any topics you would particularly like us to address? Let us know in the comments below 🙂
Tagged:

Topics
General Topics
Platform Topics