This is a public Topic to stay up to date with Quantexa's latest news and announcements.
Fortune/Deloitte: CEOs' Growth Expectations Tick Up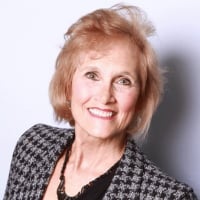 April 3, 2023
In the latest Fortune/Deloitte CEO Survey, CEO optimism is on an upswing despite inflation, geopolitical instability, and talent disruptors.
The Fortune/Deloitte CEO Survey series tracks the perspectives and actions of CEOs from the world's largest and most influential companies. The survey gives key insights into CEOs' priorities, challenges, and expectations across more than 15 industries, including technology, finance, and health care.

CEOs express positive sentiments for the year ahead amid rising inflation and geopolitical instability. As recruiting and retaining talent remains top of mind, CEOs seek to balance prioritizing longer-term strategic goals by investing in business transformation and innovation while not sacrificing focus on the short-term.
Key survey findings

CEOs' growth expectations have ticked up from Fall of 2022, with 45% expecting strong or very strong growth, while pessimism toward the global economy has declined.
Inflation remains a top disruptor, but CEOs predict that the current inflation rate will continue to decrease by mid-year.
Focusing on both the present and the future, CEOs see core business transformation, talent acquisition, and market innovation as priority investment areas.
CEOs seem to maintain a pragmatic mindset when investing in advanced technology and recognize the need to invest in and understand AI and how it will affect their organization.
The vast majority of CEOs see collaboration versus competition as the best course of action for solving climate change (93%) and geopolitical stability (92%) issues.

CEOs' expectations for strong growth improve
Despite significant external disruptors, including inflation, geopolitical instability, and labor and skills shortages, CEOs are increasingly trending more positive about their company's growth over the next 12 months. 45% of CEOs expect strong or very strong growth, up from 34% in October 2022 but still down from 49% in June 2022. With optimism on the rise from Fall and Summer 2022, and pessimism declining, concerns about the global economy dropped sharply from 76% in October 2022 to 37%.

Top concerns remain the same
While the top three disruptors – inflation, geopolitical instability, and talent – remain the same, CEOs are showing decreasing concern around these top issues. Although inflation continues to be seen as the biggest challenge CEOs will face today, CEOs predict that inflation will decrease by mid-year. However, this improved inflation rate may come at the cost of an increase in the federal funds interest rate.

Geopolitical instability surpassed labor/skills shortages and ranked second behind inflation as external issues that CEOs expect to influence or disrupt their business strategy within the next 12 months. Compared to October 2022, when 48% of CEOs ranked geopolitical instability as a top concern, 51% expressed the same concern in this survey. Labor/skills shortages instability dropped to third in this survey with 48%, down 2% from the Fall. Other sources of financial instability, which ranked fourth, has risen steeply to 44% in this survey, up from 34% in October and almost double (23%) from June 2022, while supply chain disruption dropped to 27%, down from 36% in October."
Jason Girzadas, CEO Elect, Deloitte US said, "After what many CEOs agree was another year of disruption and complex challenges, it's incredibly promising to see increasing optimism among CEOs for the year ahead and expectations that their organizations will continue to grow. While inflation and an uncertain economy are certainly on the minds of CEOs, they appear undeterred from prioritizing investments in key areas like core business transformation, talent, and market innovation that may help drive long-term growth."
Alan Murray, Chief Executive Officer, Fortune added, "CEO optimism has clearly dimmed since this time last year, but the CEOs are still not in anything like a recessionary mindset. They see inflation and labor shortages—both problems resulting from excess demand—as their biggest threats. And they feel the mandate to invest in transformation as strongly as ever."
Sheryl Wharff, Quantexa's VP Global Alliance Partner Marketing explained, "Quantexa works closely with Deloitte, as well as other global system integrators and agrees with this optimistic survey outlook. Quantexa's Decision Intelligence platform uses the latest big tech and AI to power Contextual Decision Intelligence; a new approach that uncovers hidden risks and reveals new opportunities by providing a holistic, connected view of internal and external data, all in one place. Our customers are using Quantexa to boost operational performance with over 90% more accuracy and achieve 60 times faster analytical model resolution than traditional approaches. These insights help companies on their transformational journey to solve major challenges across data management, KYC, customer intelligence, financial crime, risk, fraud, and security throughout the customer lifecycle. Contextual insight is becoming a competitive differentiator for CEO's and their companies today."
Simultaneously focusing on the present and the future
Balancing short-term demands with long-term threats, CEOs are finding they spend slightly more time (55%) focused on the long-term versus the short (45%). With no shortage of investment areas and 'priorities' to focus on, over two-thirds of CEOs ranked core business transformation (67%) and talent acquisition (67%) as top priority investment areas. Rounding out the top three priorities, well over half of CEOs (62%) ranked other new product/service/market innovations as priority investment areas.

CEOs continue to look to invest in and leverage AI
Following the October 2022 survey when the majority (91%) of CEOs said they plan to invest to some degree in AI over the next 12 months, CEOs seem to be taking a pragmatic approach. CEOs appear to be focused on the foundational aspects of AI technology with most viewing it as a platform for advanced predictive analytics (85%), sophisticated data analysis (80%), and, to a somewhat lesser degree, recommendation engines (52%). 39% of CEOs said they currently view AI as a platform for generative AI, and only a fourth (27%) envision AI as a platform for autonomous decision making.
According to Akshay Sharma, CTO, Kovair Software, and former Gartner Analyst, "We agree with the Deloitte findings, that the majority (91%) of CEOs said they plan to invest to some degree in AI over the next 12 months. So naturally I asked ChatGPT, what are the possibilities? According to ChatGPT, using Generative AI, Kovair can become a platform for autonomous decision making by analyzing data and generating insights that can be used to make informed decisions.
Here are some possible ways Kovair can utilize Generative AI:

- Predictive Analytics: By analyzing historical data, Kovair can use Generative AI to predict outcomes, identify patterns, and highlight potential risks.

- Automated Code Generation: Kovair can use Generative AI to automatically generate code based on specific requirements or inputs.

- Natural Language Processing: Kovair can use Generative AI to analyze and interpret natural language inputs such as emails, chat messages, and support tickets. This can help to automate responses, route inquiries to the appropriate teams, and improve customer service.

- Decision Support: By analyzing data and generating insights, Kovair can provide decision support to users. This can include recommendations on which features to prioritize, which projects to fund, or which vendors to work with.

Vendors like Kovair solve this today, leveraging Kovair's Gartner Cool Vendor-awarded Omnibus, supporting DRaaS, Encryption, and Role Based Access Controls with integration now with ChatGPT."
To combat societal issues, CEOs view collaboration as the best means forward
CEOs believe collaboration is the best course of action for ESG issues, trust in institutions, cybersecurity risks, and ethical technology but not necessarily for advanced technologies. Overwhelmingly, CEOs see solving climate change (93%) and geopolitical stability (92%) issues with collaboration rather than competition.
ISurvey methodology
Fielded between Feb. 14-21, 2023, 149 CEOs representing more than 15 industries shared their perspectives, expectations, thoughts, and priorities for the next 12 months. Those leaders surveyed include Fortune 500 CEOs, Global 500 CEOs, and select CEOs in the global Fortune community.
News & Announcements Topic Owners
Feel free to @mention our Topic Owners in a comment to ask a question about anything new happening at Quantexa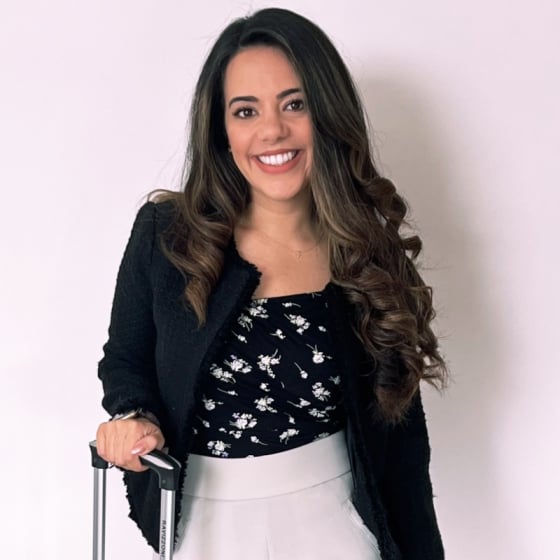 Norah Alsudani
Head of Community Programs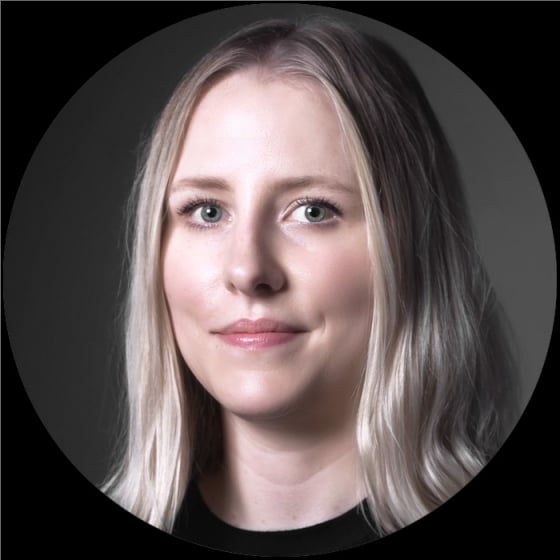 Stephanie Richardson
Senior Community Manager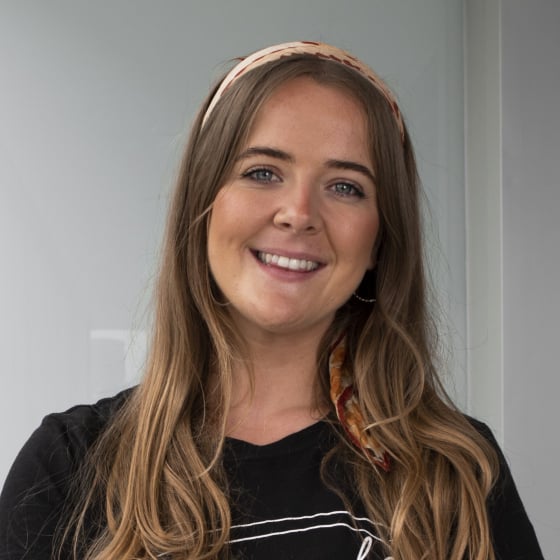 Sophie Lyons
Community Manager
Join the 12 Days
of Christmas
Badge Hunt!
Learn More
Topics
General Topics
Platform Topics