This is a public Topic for those getting started with the Community and Quantexa Platform - content posted here will be visible to all.
📚️New blog! A day in the life of...a Solution Success Manager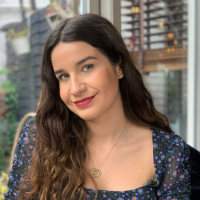 Last week we had the opportunity to talk to @Jed_Evamy-Jones , Solution Success Manager at Quantexa.
The Solution Success team at Quantexa support in the delivery of the Customer's vision through essentially acting as an internal voice for them. Ensuring value is being delivered in key success areas and setting them up for a successful ongoing journey.
Check our latest blog part of the "A day in the life of a Solution Success Manager", where we learn more about the role the Solution Success team play at Quantexa and what a day is like for Jed.
Would you like to participate in "A day in the life of" blog? Please let us know in the comments and we would love to chat to you 😊