This is a public Topic for those getting started with the Community and Quantexa Platform - content posted here will be visible to all.
Community Member of the month - November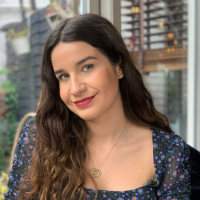 Hi Community!
Today, we would like to congratulate our very first member of the month, our fellow Quantexan and Academy Lead, @Daniel 🏆️
Dan has hit the ground running with numerous contributions during the first weeks of the Quantexa Community.
With quick responses to customer questions within the Academy Q&A Topic, blogs and FAQs, Dan is making the new Quantexa Community a vibrant & lively space.
Don't miss out on his posts on everything Academy related on our Academy Topic.
Keep reading below to get to know Dan a bit more 😊

Tell us about your Quantexa Journey:
I joined Quantexa at the end of January this year with an aim to drive the Academy Team Lead role forward – to see how we could better deliver training and engage with our customers. The role is really varied and I love the blend between technical project work and teaching!
What do you like the most about the Quantexa Community?
I think that the Community is a fantastic new workspace which will save a lot of time – it combines several different sources of information into one centralised place. For us "ATLs" it allows us to write more detailed replies to our trainees that will be easy to refer to in future, and gives us the opportunity to write long-form pieces like blogs, how-to guides and FAQs.
What are you most excited about in the Quantexa Community?
One thing I'm really looking forward to is getting more of our trainees involved with and contributing towards the Community, as well as using it to advertise what training we have on offer.
Tell us a fun fact about yourself:
I've broken both of my arms before (both by falling from heights on different occasions) 😅
Would you like to nominate someone as our next member of the month? Comment below or drop us a message with your candidate at

[email protected]
Tagged: