This is a public Topic for those getting started with the Community and Quantexa Platform - content posted here will be visible to all.
Quantexa Support Channels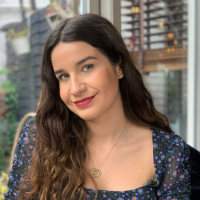 There are a range of support channels available to developers using Quantexa technology, each with their own specific uses. It's important to use the appropriate channel to ensure you get the best support as quickly as possible.
This diagram below gives an overview and approximate decision tree to help you select the best channel, and there is more detail on each of them below.
📚️ Documentation Website
URL: https://docs.quantexa.com/quantexa-platform-component/latest/index.html
Intended use:
The documentation is aimed at developers working with Quantexa software.
The documentation contains information on many topics such as the Quantexa Platform Architecture, configuration, release notes and migration guides for upgrades and best practices for development and addition of features.
Access:
Available for all customers and their development teams (must register using corporate email)
Select Q Identity
Follow the sign up process using your corporate email
📑 Project Example
Access to Project Example, templates and binary downloads
Quantexa allows External developers to access the Project Example code repository on Github. The purpose of Project Example is to demonstrate how some features can be implemented and provide starting points for code development. The content provides guidance and best practices for select features of The Quantexa Platform, including Smoke Tests, Scoring, Task Loading, and more.
See these links on the Quantexa documentation site for more info:
💬 Quantexa Community
A private Community channel dedicated to Quantexa developers to help with Quantexa Solution development. This is the best channel for access to community support networks as it is used by wider Quantexa teams and Partners. It is a continually-growing knowledgebase resource.
Intended use:
Product-related Q&A
General help on a topic that is not covered in the documentation
Searching for known previously encountered issues in previous posts
Queries on errors, explanation of log messages
Requesting for advice on debugging approaches
Access:
Login or register with your corporate email address to access the Quantexa community
💻️ Developer Support (DS) Portal
URL: https://quantexa.atlassian.net/servicedesk/customer/portal/11
The intended use of the developer support portal is to get support on non-production issues for which community support channels are not appropriate:
Requesting release files
Report a bug identified during development
Sharing project specific information
Access:
The client and their development team members need to be onboarded by Project PM
A request needs to be raised via the Quantexa Support portal (details below) to onboard the client and their development team members.
🔌

Product Support (Post Go-Live)

Support helpdesk portal: https://quantexa.atlassian.net/servicedesk/customer/portal/1

Support helpdesk phone(s) covering 6 geographic local numbers:

Countries & Support Phone Numbers
Australia: 1800024721
Canada: 18665430596
India (Calls to the Indian number need to be made from a local Indian handset that also has the ability to make international calls): 000800050202
Singapore: 8001205119
UK: 03301595273
USA: 18447409220
Quantexa Support is available to all clients with a live solution in production and is intended for:
Reporting any product-related production incidents/issues that need vendor support
Used to track issues and share logs etc. (still need to be redacted/contain no data)
Raise Service requests
Product Feature Requests
Access:
The client and their support team members need to be onboarded as part of going live (by PM) by raising a request in QS portal
Comments