This is a
public
Topic to discuss everything related to Quantexa training - content posted here will be visible to all. To raise a question please visit the
Academy Q&A Topic
Feedback & Suggestions for Academy
Did you know you can share ideas on the Quantexa Academy on the Community Ideas Portal?
We'd love to hear from you if you have any suggestions about how we could improve the Quantexa Academy!
Had an idea about something that we could be doing better?
Have a request for material on a new topic?
Seen an issue or a bug with the Academy project or training material?
Let us know! You can see existing ideas, and submit your idea here:
Dan Pryer - Senior Academy Lead (Quantexa)
Did my reply answer your question? Then why not mark it as having answered in the bottom right corner of my post! 😁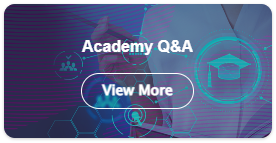 Topics
General Topics
Platform Topics