This is a public Topic for those getting started with the Community and Quantexa Platform - content posted here will be visible to all.
What does Solution Success do at Quantexa?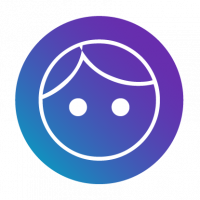 In today's dynamic business landscape, organisations constantly seek innovative solutions to tackle challenges and enhance operations. However, the true success of any solution lies not only in its deployment but also in its effective adoption and continued value realisation. To ensure the seamless integration and long-term success of a solution, Quantexa relies on the expertise of its Solution Success Team.
This article explores the critical roles and responsibilities of our Solution Success team, as part of the Quantexa Customer Office (which you can read more about here), and how we work with other Quantexa teams to contribute to the overall success of a customer who chooses Quantexa. 
Understanding Solution Success 
Solution success goes beyond the mere implementation of a Quantexa product or service. It encompasses the fulfilment of desired outcomes and objectives, aligning with your organisation's strategic vision. For us achieving solution success involves meeting predefined goals, delivering value to our customers and stakeholders, and driving positive user experiences. 
The Role of our Solution Success Team at Quantexa 
🙋‍♀️Customer Onboarding and Support 
At the heart of every successful solution lies effective onboarding and ongoing support. The Solution Success Team at Quantexa plays a pivotal role in guiding customers through the initial setup and configuration process, including the crucial mobilisation phase, which aims to empower our customers to start their journey with confidence.
By defining key activities and workstreams, gaining a deep understanding of the customer journey, aligning on key outcomes, and establishing metrics for measuring success, we set our customers up for a successful implementation of Quantexa. This comprehensive preparation ensures all stakeholders are aligned on the same key goals, which leads to a focused implementation and shorter time to value.
Additionally, our team remains readily available to address customer inquiries, troubleshoot issues, and provide timely resolutions, ensuring a seamless user experience. 
✍️Solution Customisation and Tailoring 
Recognising that each customer has unique requirements, our Solution Success Team collaborates closely with our customers and delivery teams to customise the solution to their specific needs. The first stage involves understanding each customers unique business problem and what success looks like for them. A project scope is then jointly defined taking into account all the specific requirements to ensure the solution address all pain points, and that deliverables and success criteria are realistic and achievable. 
🤝Stakeholder Management  
At Quantexa, the Solution Success Team, as with all parts of Quantexa's Customer Office, aim to create strong customer relationships and act as a trusted advisor. By understanding our customer goals, challenges, and feedback, the team acts as the customer's voice to ensure the solution is delivered in alignment to evolving needs. This customer-centric approach fosters trust, and our customers are supported in their journey towards achieving their desired outcomes. 
🔎Delivering Value and Proactive Monitoring  
Solution success revolves around the ability to deliver tangible value to users and stakeholders. It is not merely about the deployment of a solution but rather the positive outcomes and benefits it brings to the table. The success of a solution can be measured by its impact on the organisation's efficiency, productivity, cost-effectiveness, customer satisfaction, and overall strategic goals. To deliver a consistently high-performing solution, the team actively monitors the progress to identify potential issues before they escalate, allowing for prompt remediation. This proactive approach ensures minimal disruptions to the organisation's operations and enhances overall solution reliability. 
📝Evaluation 
Tracking success criteria is paramount to evaluating the success of our solutions, aligning them with our customer's goals and strategic vision. At the beginning of any project, the Solution Success Team collaborates with our customers to clearly define what success looks like for them, and how this is going to be measured and evaluated. Solution Success Managers work closely with Quantexa Solution Owners, delivery teams and the customer Product Owners to showcase value as early as possible and ensure all components are delivered against the success criteria.  
👨‍💻Feedback Collection and Continuous Improvement 
A well-functioning feedback loop is a fundamental aspect of solution success. The Solution Success Team actively seeks input from customers, gathering insights into their satisfaction levels, pain points, and improvement suggestions. This feedback serves as a crucial resource for refining the solution, driving continuous improvement, and enhancing its effectiveness. 
In conclusion, as the name would suggest, the Solution Success Team plays a fundamental role in the realisation of solution success. By providing first-class customer onboarding and support, tailoring the solution to meet specific needs, and proactively monitoring its performance, this team ensures seamless integration and continuous value realisation. Our dedication to customer success, empowers organisations to continuously optimise their solutions and drive business growth. Embracing the expertise of a Solution Success Team is key for organisations striving to achieve the utmost success from their chosen solutions.
Interested in learning more about Solution Success at Quantexa?
Check out our A day in the life of...a Solution Success Manager blog in the Community Library.
Questions for the team? Feel free to ask in the comments below.
Getting Started Topic Owners
Ask our Topic Owners about anything you need to know to kick-start your Quantexa experience
Chris Harris
VP Customer Success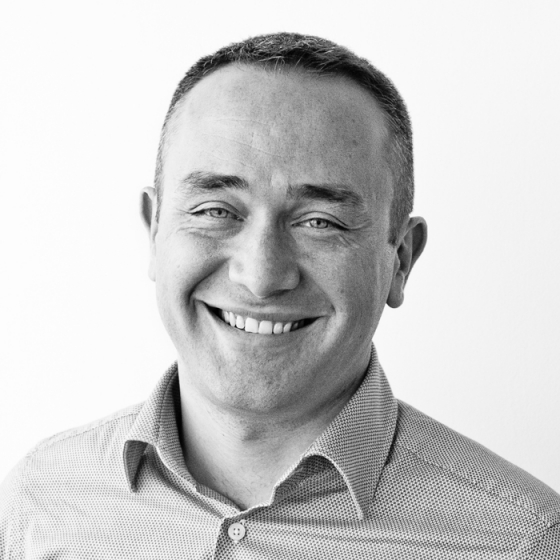 Gabriele Santoro
Head of Customer Success Management - EMEA