This is a
public
Topic to discuss everything related to Quantexa training - content posted here will be visible to all. To raise a question please visit the
Academy Q&A Topic
FAQ: I tried to run a spark shell script and got a "Permission denied" error message
FAQ relevant for: all Academy versions
If you try to run one of your scripts on your Academy VDI and encounter an error saying Permission denied then there is an easy fix for this.
Firstly, you need to open up the Dolphin file explorer and locate the script - this can be done easily in IntelliJ by right clicking on the folder that contains the script and clicking "Open In -> Dolphin".
Next we just need to right click the script file and select "Properties" -> "Permissions" tab, then make sure the "Is executable" box is checked.
Dan Pryer - Quantexa Academy Team Lead
Did my reply answer your question? Then why not mark it as having answered in the bottom right corner of my post! 😁
When seeking help with an issue, please check out this post which gives some guidelines for how best to ask for support, thanks! 😊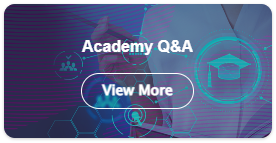 Topics
General Topics
Platform Topics
Academy Links
Introduction to Quantexa Education Services
Quantexa Academy↗
Quantexa Docs↗
Feedback & Suggestions
Visual Scala Reference↗
Linux Command cheat sheet↗
GitHub cheat sheet↗
IntelliJ Shortcuts↗
Tweets by quantexa