This is a public Topic for those who want to stay up to date with Quantexa career opportunities, job fairs & career discussions - content posted here will be visible to all.
Women of Silicon Roundabout: Technology Event - Round Up!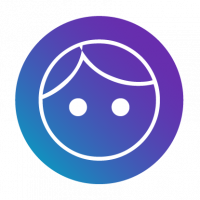 Grace
Posts: 1
QUANTEXA TEAM
Yesterday Quantexa's Talent Team (with help from some superstars!) exhibited for the very first time at Women of Silicon Roundabout Technology Event in the UK at the Excel London🎉 This was an exciting experience uniting all women in technology to supercharge their careers and in doing so, redefining the tech industry.
👉 Who are Woman Silicon Roundabout?
Founded in London in 2015, Women of Silicon Roundabout is the flagship event in the Women in Technology World Series, and the original centrepiece of the global gender diversity movement in tech.
The Event ⏰
Attracted over 3500 attendees
Had 70+ exhibitors and Quantexa amongst the crowd of course 🙌
Featured some of our key partners including EY, Deloitte and KPMG 
Being an in person event meant we had our own booth where we were able to meet lots of tech interested individuals, speak about Quantexa and show them the Quantexa demo 👩‍💻
What happened over the two days?
Myself @Ashton Moore, @Richard Stern, @Darcey Brough-Mylod, @Aimee Matika and @Anastasia Petrovskaia spent Tuesday and Wednesday promoting Quantexa and expanding the Q brand. 
The booth was very busy throughout the day with lots of interest and questions around Q. We had multiple people reach out to us outside of the event and on Linkedin wanting to find out more about Quantexa.
The event was successful with lots of people interested in working with Quantexa and for Quantexa. 
The Quantexa merchandise was completely gone by the end of the event with vegan sweets being a huge hit!! 
What now and next steps?
We will be following up with the candidates on career opportunities 😃
We will continue to look at events similar to this across the globe to continue with our goal of creating a more diverse workforce. 
Check out the photos we were able to take over the two days. If you have any questions or suggestions of future events please don't hesitate to reach out to @Talent 🙌

Topics
General Topics
Platform Topics