What Siri / Alexa Will Never Do for customer experience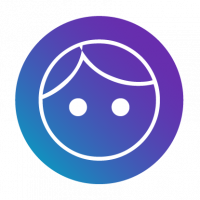 I came across this article today and thought it was interesting. https://www.insurancethoughtleadership.com/six-things-commentary/what-siri-and-alexa-will-never-do
A pertinent quote "Quite simply, I don't trust my Echo to act on my behalf. I expect Alexa to act on behalf of Amazon, its creator and manager."
Clearly there is a place for chatbots and voice assistants. However the balance between customer self-service, straight through processing, automated and human decisions is going to be key. And the way this works isn't in the technology of a voice or chat bot alone. It is in the data that serves the next action of that.
That data and insight can only come from truly understanding that customer, which can surely only come from having a holistic and trusted view of that person/organisation across your enterprise insurance enterprise and then enabling that to be accessed by decision models, AI systems as well as human operators and handlers in a consistent and joined up manner.... For us that is what decision intelligence is all about.
Interested to here all your views :)
Tagged:
Comments
Join the 12 Days
of Christmas
Badge Hunt!
Learn More
Topics
General Topics
Platform Topics