This is a public Topic for those getting started with the Community and Quantexa Platform - content posted here will be visible to all.
Introducing the Quantexa User Research Panel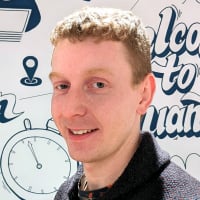 We are excited to introduce our User Research Panel, a group of passionate users who are happy to share share ideas and feedback with us by taking part in testing, interviews and surveys.
Here's a snapshot from some of our internal testing, which shows one of our team completing some tasks and answering questions, about our Documentation Site, to give you an idea of what we're talking about:
We're just getting started and we'd like to invite you to be involved. In research, there are no right and wrong answers, as it's our platform that's being tested, not you.
If you're interested in getting involved, we need to get a few bits of information from you, and then we'll be in touch. Fill in this form to join the Panel.
If you have questions or ideas you think we should explore in the future, be sure to share them in the comments, or submit them in our Ideas Portal with the 'research' tag.
Of course, data security is extremely important to us, and any information we record about you or your experience will be securely stored and used only to support research. You can find more details in our Privacy Policy​.