This is a public Topic - content posted here will be visible to all.
Welcome to Quantexa 2.2 | 2.2.0 Release Notes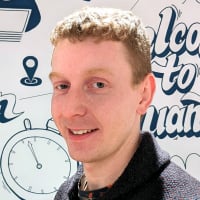 Welcome to Quantexa 2.2, your second major update to Quantexa 2.
The highlights in this release are:
Visualize geospatial path data in the Investigation Map View;
New Data Viewer features;
Improvements to the Investigations Timeline;
A new tool, Assess Accelerate, to generate Scala code templates for Scoring.
Geospatial Path Visualization
You can now visualize paths over a time period in Investigation Map View, giving investigators additional context for geospatial data.
Explore Geospatial Path Visualization
Data Viewer
Data Viewer is now more consistent with Transaction Viewer, as well as bringing in many features from Explorer directly into Investigations, including more filters, aggregations, and different types of Documents.
New functionality includes:
Refine filters, add a combination of filters from the Results table in the Data Viewer;
A new feature enabling users to filter the Data Viewer from the Scoring Panel;
Support for Significant and Shared Counterparties functionality, and graphical filtering.
Improvements to the Investigations Timeline
The Timeline in Investigations has been re-designed with you in mind, giving more detailed control of timeframes and empowering you to investigate their data in a way that suits you.
Explore the Investigations Timeline
Assess Accelerate
A new configuration-driven tool, Assess Accelerate, has been created to enable users to quickly get started with Scoring using Assess.
This tool is integrated with the Repository Tool and allows you to generate code at the beginning of your Scoring setup.
You'll need to log in to access the site. Submit an access request to our support team.
Tagged:
Comments
Topics
General Topics
Platform Topics