This is a public Topic - content posted here will be visible to all.
Detection Packs 0.2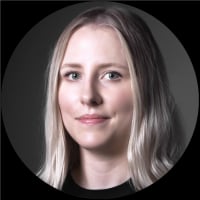 What are Detection Packs?
Detection Packs are a Scoring solution that enables projects to progress more quickly from resolved Entities and generated egocentric Networks to Alerts ready for investigation.
Why are Detection Packs important?
Using Detection Packs avoids the time and cost associated with writing the same Scores and Pipelines multiple times on different projects. This out-of-the-box Scoring solution provides a set of baseline Scores, so individual projects can focus on developing the complex Scores that match their specific needs.
You can read more about the benefits of Detection Packs in @Greg_Jones's article (log in required): 
For full details of the release, including compatible Quantexa Platform versions and minor enhancements, please see the Quantexa Documentation site (log in required). 
Tagged:
Join the 12 Days
of Christmas
Badge Hunt!
Learn More
Topics
General Topics
Platform Topics