This is a public Topic for those getting started with the Community and Quantexa Platform - content posted here will be visible to all.
Innovate With Us: Introducing the Quantexa Ideas Portal
At Quantexa we're unstoppable and we're inviting customers and partners to join us on the journey with our new Community Ideas Portal!  
Members of the Quantexa Community can submit ideas in our Ideas Portal - these can address anything related to Quantexa, from the Quantexa Decision Intelligence Platform to the Quantexa Academy or the Community itself. Community members can upvote and comment on the ideas they'd like to see implemented, and once an idea reaches 15 votes it will be considered by the Quantexa team.  
"The Voice of the Customer is one of the most important inputs into our product process and helps us evaluate the development needed to best serve our customer base and target markets. The access that the Ideas Portal provides to direct customer feedback and thinking is incredibly valuable as part of the shaping of Quantexa's Product in both the short and longer term." 
@Adam_Lawrance-Owen – Head of Product Management  
What are the benefits of our Ideas Portal?  
The Ideas Portal allows you to help steer the Quantexa roadmap, and through submitting ideas you'll ensure you're always getting the most out of Quantexa. Submitting an idea is your chance to be involved in the innovation process, as a Quantexa user you know which features would maximize value for your organization.   
Submitted ideas are reviewed and progressed by our in-house experts, the Ideas Portal is an opportunity for you to collaborate with our Product and Research and Development teams. We follow a democratic, and impartial process — any with over 15 votes will be reviewed and considered for implementation.  
If you don't have an idea just yet, the Ideas Portal is still worth a visit: 
You can easily stay up to date with notifications on the status of ideas, whether it's your idea, or simply one you're interested in. 
You may see an idea demonstrating a different approach to using the product that would be beneficial to your projects or a feature you haven't used yet. 
It allows you to directly connect and discuss ideas with peers and experts in your field. 
For every submitted idea that is incorporated into our Product, you will receive a Community badge and climb the Community leaderboard. 
How is an idea reviewed and implemented?
The Community team works closely with in-house Quantexa SMEs to review ideas and consider if they can be implemented.  
Once an idea reaches 15 votes, it will be reviewed. This process is coordinated by Quantexa's Community team to consult the Product teams, who are focused on assessing broader product/market fit. When reviewing an idea, we consider the following questions: 
Is it a duplicate idea, already offered, or there's another solution to the problem? 
Is there a clear user or business problem articulated, rather than just a proposed solution? 
Is further information or explanation needed to fully understand the idea? 
Would this idea bring value to our customers? What is the impact and how many customers would it benefit? 
Is it in line with our vision, building on our unique differentiators? 
If appropriate, we will formally place an idea onto our roadmap and will engage the recommending and supportive users as part of the iterative testing process. 
Once, reviewed the Idea Status will be amended to keep the Community updated on the progress for example:  
 
If the status is updated to 'In Review' there's a specialist team looking into whether it's possible, and the impact it would have.  




How to get your idea noticed
So, you're ready to submit an idea? To have a better chance of collecting votes, there are a few easy steps you can take: 
Give your idea a snappy and complete title so that it gets noticed and anyone can fully understand the idea just from the title. 
When submitting an idea, you will notice a template populates. Please follow the instructions provided when creating a new idea, especially adding screenshots or links. 

Share your idea with other Community members, your organization or with others that you know might be interested or have further details to add. 
Comment and tag other Community members to get a conversation started. Ideas with more activity are more likely to get noticed. 
Other ways to get involved
We are also excited to introduce our User Research Panel, which will give you the opportunity to directly collaborate with our product team and provide feedback to us by taking part in early access testing of new features, product interviews, and surveys. 
Find out more here: Introducing the Quantexa User Research Panel  
Discover unstoppable, drive innovation, and shape the future of Quantexa today!  
Getting Started Topic Owners
Ask our Topic Owners about anything you need to know to kick-start your Quantexa experience
Chris Harris
VP Customer Success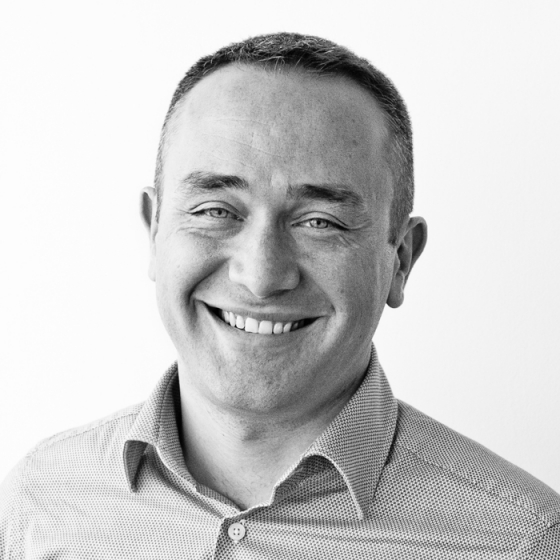 Gabriele Santoro
Head of Customer Success Management - EMEA