Laundering the proceeds of crime through underground banking schemes & the importance of context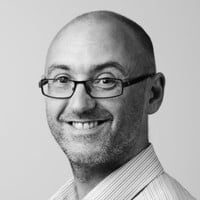 "Reporting entities are to consider the facts, context and money laundering indicators of a transaction. When these elements are viewed together, they create a picture that is essential to differentiate between what may be suspicious and what may be reasonable in a given scenario." (FINTRAC Canada | CANAFE Canada, 2023)
 
Insightful new #undergroundbanking operational alert, including interesting use cases and updates to red-flags/indicators, that has benefit outside of Canada.
 
It's also great to see the agency reinforcing the importance of creating and using context in decision making. i.e. that reporting/obliged entities should not just look at (single) transaction focused risks in isolation, but take into account a much wider and deeper assessment of the parties involved and the circumstances surrounding the actual money movement.
 
Quantexa continues to be pioneers of Contextual Monitoring for AML-CFT. We are helping clients, both in Canada and globally, transform their approach to financial crime risk management, particularly their shift away from traditional rules based transaction monitoring systems and processes.
If you would like to find out more please reach out for more information
Topics
General Topics
Platform Topics