This is a public Topic to stay up to date with Quantexa's latest news and announcements.
EY: US Workers Keen on Emerging Tech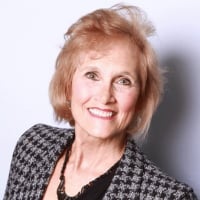 June 14, 2023
Disconnect most prevalent among younger generations including Gen Z and Millennial employees
A majority of US workers (89%) believe adopting emerging technologies is beneficial for their company, but more than half (59%) say their senior leadership is slow to embrace potentially game-changing technologies, according to new data released by Ernst & Young.
The Emerging Tech at Work Survey asked more than 1,000 US employees about their familiarity with and expected impact of 12 emerging technologies — including artificial intelligence (AI)/machine learning (ML), augmented reality (AR)/virtual reality (VR), digital twin, edge and quantum computing, biometrics, among others — revealing crucial insights for business leaders considering the implementation of new technologies and navigating barriers to adoption.
Employees are enthusiastic about the promise of new technologies, but 52% say that technologies are outdated by the time their company does implement them. In addition, there is a generational divide in adoption and expectations. Gen Z and millennial employees are more likely than other generations of employees to say they currently use generative AI to draft emails (24% for Gen Z and 27% for millennial vs. 12% for Gen X and 6% for baby boomers) and are also more likely to say senior leadership at their company do not see the value of adopting emerging technology (58% for Gen Z and 53% for millennial vs. 42% for Gen X and 42% for baby boomers).
"Today's workforce is anxiously awaiting tomorrow's digital capabilities," said Faisal Alam, EY Americas Consulting Emerging Technology Leader. "Though leaders acknowledge how new technologies can transform their business, they need to also be aware of employee perceptions around the slow pace of adoption, and the barriers and risks that could undermine efforts."
Dax Aiken, the VP Global Alliances, EMEA with Quantexa said, "After closing our Series D investment round, Quantexa has been on a transformational journey, accelerating the growth of our global software business and firmly establishing our leadership position in the emerging Decision Intelligence technology category. In a challenging market we have doubled our ARR, our user base, and continue to **** new markets and industries. Quantexa also plans to boost technology innovation efforts and strengthen its Decision Intelligence Platform capabilities in low-code data fusion, graph analytics, machine learning (ML), natural language processing (NLP) and artificial intelligence (AI). Additionally, Quantexa will increase focus on accelerating joint go-to-market efforts with its flagship partners which include Google, Moody's, Accenture, KPMG, Deloitte, and EY. This infusion of capital will fuel further innovation, diversification, and expansion, and opens exciting options for our future."
Employee excitement for emerging technologies
Employees had overwhelmingly positive reactions about how emerging technologies could impact their role. For example, among respondents familiar with each technology, a vast majority say that having digital twin (87%), edge computing (86%), quantum computing (84%) or cloud/serverless computing (80%) at their company would change their role or job function for the better. And employees familiar with generative AI view it as one of the emerging technologies with the capability to improve efficiency (61%), speed (62%) and productivity (60%) in their current day-to-day work.
The technologies most widely expected to be used in business within three years among employees familiar with each were generative AI (55%), the metaverse (50%), and AI/ML (50%), while quantum computing was perceived as the most futuristic (32%). In fact, 23% of US workers already use AI/ML technology to automate repetitive tasks, and 60% are willing to use AI/ML for that purpose in the future.
Overcoming barriers to maximize the potential of new technology
One of the primary barriers for adoption employees have for all new emerging technologies is cybersecurity risks. Employees agreed that cybersecurity training for new technologies is important and that, ultimately, the high cyber risk will not stop many from adopting emerging tech. Among the individual technologies explored, employees familiar with Quantum Computing, for example, three-quarters (78%) were concerned about its associated cybersecurity risks.
Beyond cybersecurity, less pronounced but very real barriers include:
Ethical and moral concerns, especially among those familiar with AI/ML (38%)
A skills gap, i.e. a or shortage of skilled employees to use the technology, which was most problematic among those familiar with AI/ML (37%), quantum (36%) and edge computing (36%)
Insufficient training or upskilling opportunities, especially among respondents familiar with digital twin (33%) and quantum computing (32%)
"Establishing trust is foundational for integrating new, emerging technologies into an organization of any size," Alam said. "In order to realize the full upside of groundbreaking advances like AI and edge computing, leaders must strategically put employees at the center of their transformation decisions by communicating their objectives for new technologies early and often."
Emerging Tech at Work Survey methodology
EY US commissioned a third-party vendor to conduct an online survey among n=1,001 full- and part-time US employees, ages 18+, who are familiar with at least one emerging technology (artificial intelligence/machine learning, virtual reality/augmented reality, the metaverse, blockchain, Web3, the Internet of Things, digital twin, quantum computing, cloud/serverless computing, biometrics, edge computing and generative AI). The sample was balanced across age, gender, region and race/ethnicity.
The study was fielded between February 6 and February 15, 2023. The margin of error (MOE) for the total sample is +/- 3 percentage points.

Findings about US workers or employees in general are among those familiar with at least one emerging technology.

Findings about specific emerging technologies are based on responses from those who are familiar (very/somewhat) with the respective technology; five emerging technologies were randomly selected for those who were somewhat/very familiar with more than five.
https://info.quantexa.com/dun-bradstreet?utm_campaign=Global%20Campaign%20%7C%20Data%20Management&utm_source=constituent-works&utm_medium=third-party-ad&utm_term=dnb&utm_content=resource-center
News & Announcements Topic Owners
Feel free to @mention our Topic Owners in a comment to ask a question about anything new happening at Quantexa
Norah Alsudani
Head of Community Programs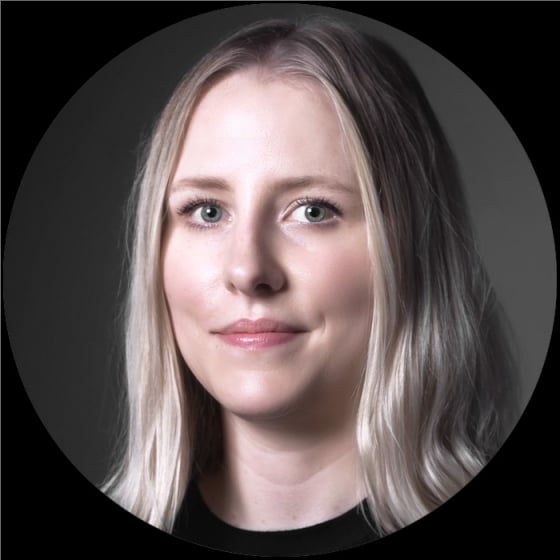 Stephanie Richardson
Senior Community Manager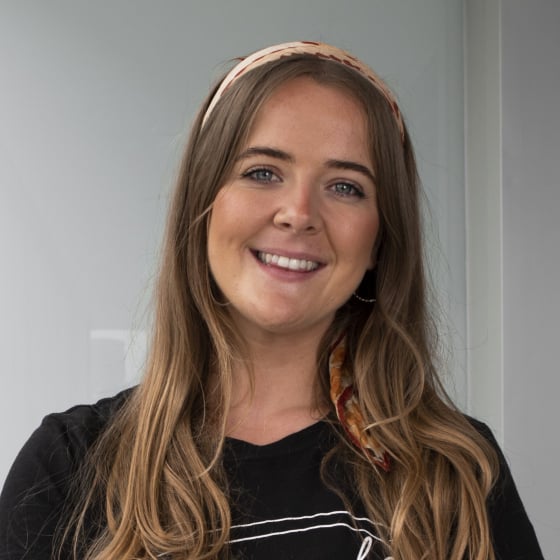 Sophie Lyons
Community Manager
Topics
General Topics
Platform Topics