This is a public Topic for those getting started with the Community and Quantexa Platform - content posted here will be visible to all.
Ensuring our Customer's Success: The Quantexa approach to driving value
Quantexa's mission is centered around unleashing the potential of customers data through technology.

Our founders' vision was to drive outcomes for our customers through technology's possibilities, not just to deploy and sell technology. To assist customers on the value journey, the Quantexa Customer Office was formed. But how does the Quantexa approach to Customer Success accomplish this?
In this article, we will delve into the four different pillars the Quantexa Customer Office focuses on to lead specific streams of impact with our customers:
1. Vision and Sponsorship   
At Quantexa, we engage deeply with our customers, not just as a technology vendor, but also as a trusted advisor. We want to understand why you purchased Quantexa, what your roadmap looks like, and we will be there as an advisor on the journey to continually unlock more value. This comes from strong governance sessions and a joint understanding of the outcomes and KPIs you wish to measure the value of the platform by.
By keeping our eye on the outcomes we can make sure the correct work is ongoing to achieve them.
Quantexa wants to hear from our customers and stay close to the ideas you have on how we can continue to enhance our platform to deliver value. We provide the Ideation Portal on the Quantexa Community as a service where our customers and partners can suggest ideas and have them up voted for consideration in the Quantexa roadmap.
2. Self Sufficiency
Many of our customers begin with aggressive timelines to solve data problems or meet regulatory needs. In these cases, they choose the best of the best and bring Quantexa delivery services onboard. However, we understand that you do not want to be reliant on Quantexa consultancy on an ongoing basis.
The Quantexa academy exists to upskill Data Engineers, Scoring Engineers, Business Analysts and Project Managers to allow our customers to build high performing Quantexa teams to take platform ownership. Our Customer Success and Delivery team will work with you to advise you on what your team should look like and typical profiles of data engineers and scientists. As part of this advice we will discuss the Centre of Excellence model (COE) with you and what it looks like to form a Quantexa COE. We also realise that our customer base do not want to completely move away from Quantexa technical support so we have expert services offerings that can support customers through advice and guidance on an ongoing basis alongside the Customer Success team. We also have our Community offering which will connect, inform and support customers and partners.
The Quantexa Community is a global network which will serve as your go-to place to collaborate, find information, and knowledge share about Quantexa.
We encourage you to sign in to share your experiences, celebrate your success, and get access to the following and more:
Quantexa also has a strong partner network with some of the largest and most innovative partners in the world. Many of our customers choose to have hybrid teams with partners supplying resources.
On the Quantexa Community you will find our Partner Central Community Topic, a private area visible only to Quantexa Partners. Don't forget to click the bell icon to subscribe to this Topic and stay up to date with announcements or ask questions about Quantexa's partner program.
3. User Adoption
Although not used in every Solution, the Quantexa user interface provides a rich interaction palette to explore and make decisions from data. In many cases, this will be a new way of working for customers and once harnessed, will be transformational. Commonly we see customers moving from the interrogation of multiple spreadsheets to the exploration of data through tasks and network diagrams. Quantexa knows that the majority of the value is unlocked on user proficiency with the platform.
We will engage with you to make sure you are putting the correct investments in place to achieve new ways of working through change management. While we are not a change management provider we can advise of the key workstreams we would see and introduce our partners if required. Why not check out our Community Library to get started which includes best practices, how-to articles for first time users and thought leadership blogs.
4. Technology
The Quantexa platform is fast-moving from a functionality perspective, which means upgrades are essential to keep current and unlock future value. The Customer Office team will work with you to prioritize the outcomes that you can get from the continued use and upgrades of the Quantexa platform.
As a Quantexa customer, you can subscribe to notifications to stay up to date with the latest releases by following our Release Announcements Topic on the Quantexa Community. 
We also realize that with technology, issues do happen, so Quantexa has various services through the Quantexa Community and support channels to assist.
Summary ✍️
At Quantexa, we remain committed to our customers' success and are dedicated to driving outcomes. Our Customer Office team is here to support you in achieving your goals and unlocking the full potential of the Quantexa platform.
In conclusion, the Quantexa Customer Office team's focus on Vision and Sponsorship, Self Sufficiency, User Adoption, and Technology is what sets us apart. By working together with our customers and applying these principles, we can drive business value.
Did you find this post helpful?
Please comment below if you have any suggestions on what you would like to hear about next!
Tagged:
Getting Started Topic Owners
Ask our Topic Owners about anything you need to know to kick-start your Quantexa experience
Chris Harris
VP Customer Success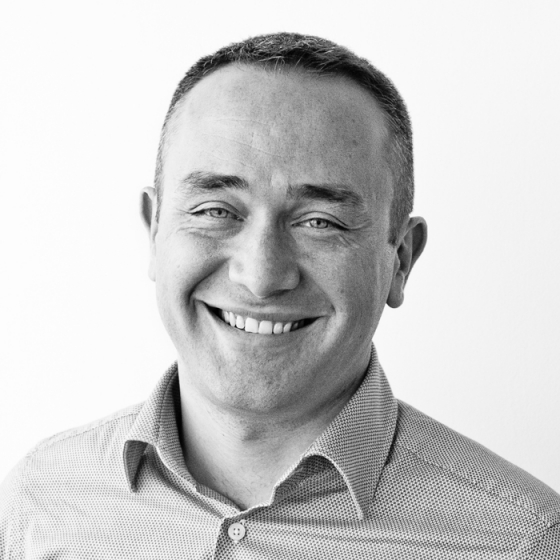 Gabriele Santoro
Head of Customer Success Management - EMEA