This is a
public
Topic to discuss everything related to Quantexa training - content posted here will be visible to all. To raise a question please visit the
Academy Q&A Topic
New Education Programs Launch 🚀 | Quantexa Academy 👨‍🎓
Education Services is delighted to announce the launch of two new Education programs.
💻 Quantexa Scoring Engineer Academy 
The Quantexa Scoring Engineer Academy qualifies the individual to write key detection logic that can be implemented within the Quantexa Assess framework.  
This learning program takes users through five key Scoring approaches and is assessed by a project-based task at the end. 
💻 Quantexa Technical Business Analyst Academy  
The Quantexa Technical Business Analyst Academy is an in-depth program that gives learners the skills needed to become a Technical Business Analyst on a Quantexa project. 
This updated version of the BA Academy, released on 2.1.1 of the Quantexa platform, incorporates elements of the new Data Engineer and Scoring Engineer Academies and combines that with a detailed BA end-to-end project perspective.
Dan Pryer - Quantexa Academy Team Lead
Did my reply answer your question? Then why not mark it as having answered in the bottom right corner of my post! 😁
When seeking help with an issue, please check out this post which gives some guidelines for how best to ask for support, thanks! 😊
Tagged: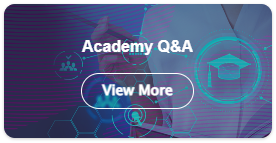 Topics
General Topics
Platform Topics