This is a public Topic - content posted here will be visible to all.
Welcome to Quantexa 2.4 | 2.4.0 Release Notes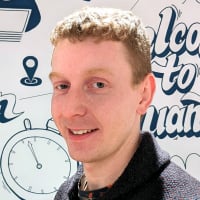 We are pleased to announce the release of Quantexa 2.4, your fourth major update to Quantexa 2.
Highlights
In this release, you will find:
Simplified deployment of best-in-class Entity Resolution with ER Accelerate;
Powerful new features including Entity Explorer and Entity Quality Score;
More matching tools and improvements to Attributes in our Entity Store.
ER Accelerate now available in the Early Access Program (EAP)
Combine the components of our existing Entity Resolution capability in a much simpler package to deploy, configure, and use. ER Accelerate will also provide a faster, more user-friendly way to ingest data into the platform and create Entities.
The low-code and UI-driven approach, including a new interface for Data Fusion, reduces the time and skillsets needed to resolve Entities, and Entity Explorer brings aggregations to help understand the quality of those Entities.
Currently ER Accelerate is only available through the Early Access Program (EAP). During this phase Quantexa will work closely with participating customers to gather feedback on its features and capabilities. To register interest in participating in the program, please reach out to your account team or submit the 'Register Your Interest in the EAP' form on the ER Accelerate site.
Entity Quality Scoring (EQS) and Managed Source Documents
Entity Quality Scoring (EQS) is the mechanism by which Entities are assessed to help understand their quality. This initial release introduces a machine learning model to assign Entities a score based on how likely it is that they are overlinked, which is an important indicator of Entity health.
Managed Source Documents support Entity Management use cases where Data Stewards are looking to force an Entity Merge, Split, or Attribute Override. This is typically part of a workflow to correct the underlying data within a source system.
User Interface for User Management
A new User Management interface is now available that enables a System Administrator user to list all users, their level of access, and view/edit role assignment.
Other highlights
Assess Template Generation, a plugin that enables you to generate Assess code, previously known as Assess Accelerate, has new capabilities, including generation for multi-hit Network Scores, the ability to define more types of pipelines, and adding a new Step for ingesting Scores written outside of Assess, such as QPython.
Spark 3.3 is now supported across the platform. For more information, see the official Spark Release 3.3.0 documentation.
You will find the full set of Release Notes on the Quantexa Documentation site. You can also find out more about project documentation to support you in upgrading Quantexa.
If you are unable to access them, you will need to get a user with access to submit a Documentation site access request through the Quantexa Support Portal.
Tagged:
Comments
Join the 12 Days
of Christmas
Badge Hunt!
Learn More
Topics
General Topics
Platform Topics