This is a
public
Topic to discuss everything related to Quantexa training - content posted here will be visible to all. To raise a question please visit the
Academy Q&A Topic
🎓️ Scoring Academy Pilot - Meet Johnathan, a recent graduate! 🎓️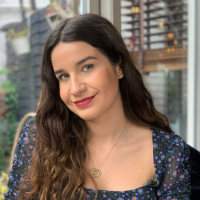 We recently shared with you the experience of one of the first students who recently graduated in the new Quantexa Scoring Academy pilot, aimed at data engineers and data scientists to get a broad overview of our Assess scoring framework.
The Scoring Academy will see the light in April 2023, delivered by our LMS and providing virtual desktops to get hands on experience. When enrolling the upcoming Scoring Academy, students will learn how to set up scoring pipelines, write different types of scores, develop unit tests & interrogate generated scoring data.
While we wait for the launch of the exciting Scoring Academy, we have had the opportunity to talk to another of the students who participated in the pilot and successfully graduated.
Today, we want to share with you the conversation we had with @JohnathanJacobs , Data Engineer at NextWave Infinium.
Keep reading below to find more about Johnathan's experience and what to expect in the future Scoring Academy.
1.    Please let us know a bit about yourself and your professional background. Any fun fact you would like to share? 😊
I have over 6 years of experience in bank consulting in the data space. I have worked in Regulatory Reporting, Anti-Money Laundering, Client Due Diligence, and Data Warehousing. Professionally, I have primarily worked with SAS, PL/SQL, and Scala – though most of my personal projects are in C++. My passion for programming started with developing mods for games I liked when I was about 13, which accounts for the fact that I do hobby game development in my free time.
2.    What do you enjoy most in your role?
As a consultant I get to be involved in a wide variety of clients and projects, which means that I'm always learning. It's exciting to always be in the position to have the opportunity to learn, and to share my own knowledge.
3.    Tell us about your Quantexa journey so far.
I have completed both the Quantexa Data Engineer academy, as well as the Scoring Engineer Academy pilot; in about 7 and 3 weeks (respectively). 
4.    You recently graduated on the Quantexa's Scoring Academy pilot. Congratulations! Could you describe your experience on the Quantexa Academy in three words?
-       Exciting
-       Tough
-       Rewarding
5.    How did you find the Scoring Academy pilot? What did you enjoy most during your time as a learner?
I found it interesting. It was an exciting mix of practical and theoretical knowledge that allowed me to "stretch my legs" mentally.
6.    Is there anything you would like to have seen more of within the Scoring Academy pilot or any improvements that could be made?
-       I feel that the theory test could be refined. Questions are in general vague in comparison to the specific answers required.
-       There were a few pieces of esoteric configuration strings that were not present in the learning material. It would be greatly advantageous if they were mentioned, as they were needed.
7.    How do you envision putting your Scoring knowledge into practice? Any projects that come to mind?
Currently, my main aim is to share the scoring knowledge that I have gained. I have colleagues who are implementing scores on various projects who don't currently have the time to go through the Scoring Academy pilot. With the knowledge from the academy, and their experience, we can work together to gain a deeper understanding and improve implementations.
8.    Do you have any advice for future Quantexa Academy learners?
Quantexa is a complex platform that takes time to learn. Don't get hung up on trying to understand everything all at once, the key is to incrementally learn and understand.
9.  Is there anything in particular you would like to see on the Quantexa Academy that's not available at the moment? 
There is a module that goes over Event Scores, though only in theory. While I can understand the content might be too similar, I believe that the additional practice of implementing it would be worthwhile.
10. Have you heard about the new Quantexa Community and do you think it will become a valuable resource in your day to day?
Yes, the new Quantexa Community is quite the step up from the Slack support channel that we relied on. Although the feedback might not feel as immediate, the additional search and discovery features over slack make it a much better platform for learning and sharing knowledge.
Do you have any questions or comments around the future Scoring Academy? Would you like to enroll when available? Just let us know in the comments below 😊
Tagged: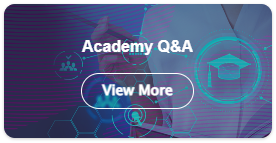 Topics
General Topics
Platform Topics