NextWave and Quantexa - Discuss KYC and why it's so important!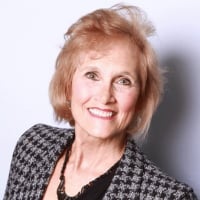 Please take the time to listen to this valuable Partner interview by Outlook Series, Michael Lippis, Tony Clark, NextWave and Alexon Bell, Quantexa on Decision Intelligence and Supply Chain Transformation.
Knowing your customer (KYC) has never been more important.  To gain an edge, you need improved operational efficiency, agility and speed, better threat protection, and enhanced customer experiences.  However, processes are often periodic and do not provide a near real time, complete and dynamic view.  Evolving regulations, tight budgets, and changing client behaviors have prompted the need for advanced technologies to improve current methods and provide detailed insight into both high and low risk customers. 
Unfortunately, current KYC approaches still largely rely on manual data captured from multiple systems.  These inefficiencies and increasing regulatory requirements are directly affecting the need for a more advanced and technologically led approach.  Consequently, leading firms are leveraging financial industry expertise combined with Decision Intelligence Technology to bring context to billions of records, faster.  Bridging the data decision gap enables your understanding of customers, ecosystems and supply chains.
Topics
General Topics
Platform Topics