This is a public Topic - content posted here will be visible to all.
Dax Aiken, Quantexa Selected by CRN as 2023 Channel Chief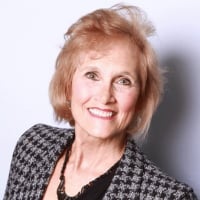 Congratulations to Dax Aiken,
Quantexa VP EMEA Alliances who's just been named as a CRN 2023 Channel Chief.
CRN's annual Channel Chiefs project identifies top IT channel vendor executives who continually demonstrate expertise, influence, and innovation in channel leadership.
As an awardee, Dax believes the most innovative initiative he took on at Quantexa was creating Tri-party partner ecosystems. This is a programmatic approach through business planning and prioritization to knit together ISV Enterprise Software ARR Goals + GSI Consultancy / Advisory / Professional Services Revenue Goals + Cloud Vendor Consumption metrics. By identifying the metrics that matter and aligning goals through open and transparent communication and planning, this has led to an innovative approach to accelerate our client's migration to the cloud and has increased value out of the use of Data & Analytics, while ensuring that the tri-party ecosystems goals are mutually beneficial. 
And, most importantly, it shows a united and best-of-breed approach to meet and exceed client needs and improve overall time-to-value leveraging Quantexa' s contextual Decision Intelligence and Alliances expert services. Talk to us and find out how our Decision Intelligence platform combined with our Alliances services can make a difference in your organization today!
Read more here: https://okt.to/IUrvE8